Stand out from the crowd as a Personal Trainer with extra credentials.
Provider Focus Training
Qualification: Level 3 Specialist Personal Training Diploma
Category: Personal Training
Location: London, Birmingham, Chester, Leeds, Manchester, Romford, York, Brighton, Glasgow, Liverpool
Duration: To be agreed with tutors
Schedule: Part-time

Course Introduction
With the drive to improve the health of the nation, health experts have recognised the benefits of regular exercise as a preventative measure. It is vital that the fitness industry has competent, capable fitness professionals to service the needs of more complex client groups.
Pre-requisities / Entry Requirements
Students must hold a Level 2 Certificate in Fitness Instructing. If you do not already have this we can arrange to add it to your Personal Trainer Diploma course package.
Students must be aged 16 or over
Course Content
Module 1
Advanced Instructing Skills
Module 2
Nutrition & Weight Management
Module 3
Advanced Client Appraisal
Module 4
Exercise Referral
Module 5
Ante & Post Natal Fitness Instructor or Older Adult Coach
What Qualification Will I Get?
Specialist Personal Training Diploma
CYQ Level 3 Certificate in Personal Training
CYQ Level 3 Level 3 Certificate in Exercise Referral for Clients with Specific Controlled Conditions
CYQ Level 3 Functional Training for the Older Adult or CYQ Level 3 Instructing Physical Activity for Ante and Post Natal Exercise
20 REPs CPD points
Other Courses
Similar Courses
Vision Fitness Academy
Qualification: VFA Elite Personal Trainer
Location:
Make the best start to your new career with our top qualification, giving you the greatest earning potential from day one.
Type of Course: Part-time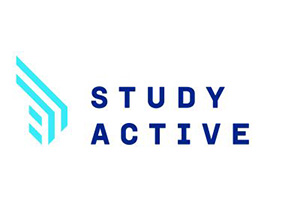 Study Active
Qualification: Active IQ Level 3 Award in Designing Pre & Post Natal Exercise Programmes
Location:
This nationally recognised qualification will see successful candidates qualify to design exercise programmes for PPN clients
Type of Course: Part-time
Train Fitness
Qualification: Central YMCA Qualification- GP & Exercise Referral
Location:
Essential for fitness professionals wanting to specialise in this sector, it provides the knowledge required.
Type of Course: Part-time