Want to be a PT that can cater for an increase in GP referred people that need specific exercise?
Provider Focus Training
Qualification: CYQ Level 3 Diploma in Exercise Referral
Category: GP Referral
Location: , Birmingham, Liverpool, Manchester, York
Duration: Home study + 2 Day Course & 6 Weeks for Case Study
Schedule: Part-time

Course Introduction
With some overwhelming evidence that shows exercise and physical activity can help you maintain your fitness, your health and increase concentration and productivity, GP's are increasingly looking to refer patients to qualified exercise professionals.
More GP's find themselves dealing with individuals who present multiple associated conditions. By referring to exercise, these conditions can be dealt with simultaneously whilst reducing the need for medication. More suitably trained exercise professionals are needed to cater for the rising number of GP's referring people into exercise.
Pre-requisities / Entry Requirements
Students must be 16 or over,
Students must hold CYQ L2 Certificate in Fitness Instructing (GYM, ETM, AQUA)
If you have already completed the Level 3 Personal Trainer, you will be exempt from undertaking the Anatomy & Physiology for Exercise and Health theory examination and the Nutritional element of the course.
Additional Information
No Time? No Problem.
Take our Exercise Referral course part time.
Exercise Referral Specialists are one of the highest paid in the fitness sector. So it's a great time to make your mark. Find out more.
Course Content
Principles of exercise referral including:
Cardiovascular - including Hypertension & High cholesterol
Mobility- Osteoarthritis, rheumatoid arthritis, osteoporosis
Other - Obesity, diabetes 1 & 2, Joint replacement, stress, anxiety and depression
The heart, circulatory, musculoskeletal, nervous and endocrine systems, energy systems and their relation to exercise and health, posture and core stability
Collecting nutritional information, the relationship between nutrition and physical activity and principles relating to nutrition and nutritional goal setting
Collecting information to plan an exercise referral programme, the principles of risk stratification in exercise referral.
Instruct, adapt, and review exercise sessions with exercise referral patients.
How to programme safe, effective exercise programmes for patients with specified exercise referral medical conditions
Course Options
How is the course delivered?
You will be required to complete a series of home study units prior to attending a two day practical course attendance. Here you will learn the practical and theoretical skills behind programme design and implementation. You will then have six weeks to complete a case study and submit this for assessment prior to attending a third day for your practical assessment.
How will I be assessed?
Home-study workbook
Practical assessment
Theory assessment
Real life case study
What Qualification Will I Get?
CYQ Level 3 Diploma in Exercise Referral.
20 REPs CPD points
Why Should I Do This Course?
This course is for fitness professionals looking to develop referral schemes for fitness facilities or if you are looking to develop your personal knowledge of the subject area.
If you are working towards a Specialist Personal Training Diploma or wish to achieve Level 4 REPs status.
Other Courses
Similar Courses
Train Fitness
Qualification: Central YMCA Qualification- GP & Exercise Referral
Location:
Essential for fitness professionals wanting to specialise in this sector, it provides the knowledge required.
Type of Course: Part-time
Health and Fitness Education
Qualification: L3 Special Populations Diploma
Location: , London, Manchester, York, Cardiff, Birmingham, Doncaster, Warrington
if you are looking to progress your career in the fitness industry, why not consider achieving the Special Populations Diploma?
Type of Course: Part-time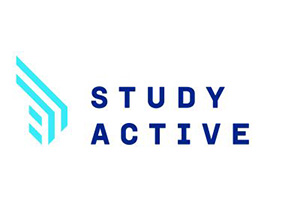 Study Active
Qualification: Active IQ Level 3 Diploma in Exercise Referral
Location:
This nationally recognised qualification enables successful candidates to work with patients referred for exercise by their GP
Type of Course: Part-time