Corrective Exercise is one of the most important components of a comprehensive exercise programme.
Provider Premier Global NASM
Qualification: Corrective Exercise Specialisation (NASM-CES)
Category: Specialist Courses
Duration: Complete within 1 year
Schedule: Part-time

Course Introduction
NASM's Corrective Exercise Specialisation (NASM-CES) programme provides advanced knowledge, skills, and abilities to successfully work with clients suffering from common musculoskeletal impairments, imbalances, or post-rehab concerns.
With information on important corrective topics such as movement assessments, stretching and muscle strengthening techniques, NASM-CES professionals have the most innovative tools and techniques for optimal results.
Pre-requisities / Entry Requirements
We recommend that you have at least a Level 3 Diploma in Fitness Instructing and Personal Training, an NASM-CPT qualification or a high level of working knowledge of the fitness industry.
Course Content
The NASM Corrective Exercise Specialisation includes:
Online course
Lecture videos
Exercise technique & cueing videos
Interactive learning modules & quizzes
Exercise library with over 200 exercise demos
Client scenarios and sample programming
Study guide
Online practice exam
Online CES Exam
CES eTech: online 6-week scenario-based application and skillset development course
What Qualification Will I Get?
Level 4 equivalent qualification
10 CIMSPA Developmental CPD points
Other Courses
Similar Courses
Focus Training
Qualification: Active IQ Level 3 Certificate in Sports Massage (soft tissue therapy)
Location: Manchester (David Lloyd, Trafford Park)
Learn how to get a client back to full fitness following injury or muscular pain from intense exercise.
Type of Course: Part-time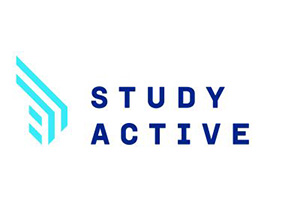 Study Active
Qualification: REPs Level 3 Certificate in Personal Training
Location:
Flexible, online, blended learning. Ongoing start dates NATIONWIDE.
Type of Course: Full-time
Vision Fitness Academy
Qualification: VFA Elite Personal Trainer
Location:
Make the best start to your new career with our top qualification, giving you the greatest earning potential from day one.
Type of Course: Part-time