If you are an instructor interesting in weight training, you may want to take Focus Training's Free Weights Course.
Provider Focus Training
Qualification: Certificate from Focus Training of Course Completion & 16 CPD Points
Category: Conditioning-Based Classes
Location: Manchester, Birmingham, London
Duration: Two Day Workshop
Schedule: Day

Course Introduction
For clients who are specifically aiming to build power and muscle strength, free weights are one of the most effective exercise options. This workshop teaches the correct use of free weights and the subtle adaptations needed for effective exercise prescription.
On this 2 day course, existing instructors will increase their skills and knowledge in the area of free weights. You will recieve 16 CPD credits as its a REPS accredited course
You will gain an understanding of the main core of free weight exercises and techniques that clients can use in their training regimes as well as more advance techniques involved in Olympic lifting.
Pre-requisities / Entry Requirements
Be 18 years of age or over
Have an up-to-date CPR certificate
Hold a Level 2 Gym Instructor or Exercise to Music qualification
Course Content
A full range of extensive exercises
Techniques for exercise and training
Advanced systems for weight training
Equipment and their safe and effective use
Stretching techniques
Advanced techniques of spotting and safety
What Qualification Will I Get?
Certificate from Focus Training of Course Completion & 16 CPD Points
Other Courses
Similar Courses
Health and Fitness Education
Qualification: L3 Special Populations Diploma
Location: , London, Manchester, York, Cardiff, Birmingham, Doncaster, Warrington
if you are looking to progress your career in the fitness industry, why not consider achieving the Special Populations Diploma?
Type of Course: Part-time
Train Fitness
Qualification: YMCA Awards Level 3 Certificate in Personal Training
Location: London, Manchester, Birmingham, Glasgow, Edinburgh, Bristol, Leeds, Ipswich, Newcastle
For a career as a personal trainer, our Level 3 CYQ Trainer Course will get you started in the industry!
Type of Course: Full-time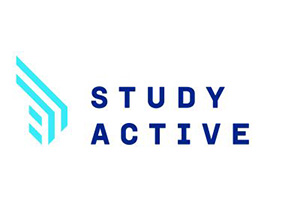 Study Active
Qualification: REPs Level 3 Diploma in Personal Training
Location:
Flexible, online, blended learning. Ongoing start dates NATIONWIDE.
Type of Course: Part-time