This course can help you plan and teach a studio cycling lesson - adding to your skills and expertise.
Provider Focus Training
Qualification: Certificate in PURE Studio Cycling
Category: Aerobic-Based Classes
Location: Manchester, Birmingham, London
Duration: One Day Workshop with a practical formative assessment
Schedule: Day

Course Introduction
With the spinning bike now being a fairly standard piece of equipment in any fitness facility, this PURE Studio Cycling course can offer your clients a new and fun environment in which to increase their fitness level. You can design challenging spin classes to give new meaning to what many people feel is a fairly mundane part of their routine.
This workshop will give you 'hands on' understanding of the equipment used and also the knowledge needed to plan and teach a variety of indoor cycling sessions for all fitness levels.
Pre-requisities / Entry Requirements
Be over 18
Level 2 Gym Instructor or Exercise to Music qualification
Have a valid certificate in CPR
Course Content
What will I learn?
Safety in the studio
Exercise routines for beginners
Intermediate and advanced levels
Principles of exercise planning
Cycle maintenance
What Qualification Will I Get?
8 CPD points
Other Courses
Similar Courses
Vision Fitness Academy
Qualification: Active IQ Level 2 Certificate in Fitness Instruction and Active IQ Level 3 Certificate in Personal Training
Location:
Work more closely with members of the public to help them achieve their health and fitness goals with our VFA PT course.
Type of Course: Part-time
Health and Fitness Education
Qualification: YMCA Level 3 Certificate in Personal Training (inc Level 3 Nutrition)
Location: London, Doncaster, Birmingham, York, Manchester, Cardiff, Warrington, Dudley, Brighton, Nottingham, Durham, Bath, Preston
Want to become a qualified fitness instructor or personal trainer? Do you want to turn your passion for fitness into a career?
Type of Course: Part-time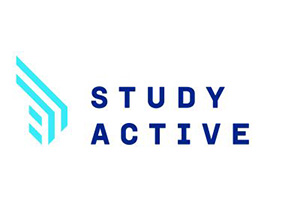 Study Active
Qualification: REPs Level 3 Diploma in Fitness Instruction & Personal Training
Location:
Flexible, online, blended learning. Ongoing start dates NATIONWIDE.
Type of Course: Full-time