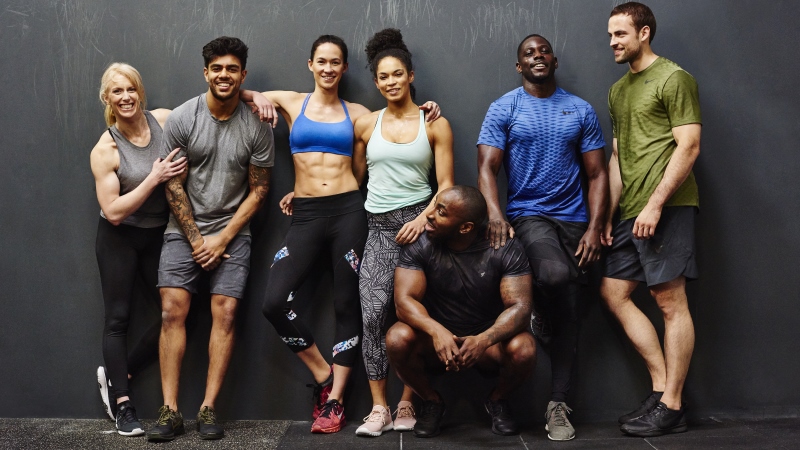 Premier Personal Trainer Course
Premier Training International is a leading provider of vocational education within the Health and Fitness Industry. Delivering high quality, nationally accredited qualifications and a comprehensive range of CPD courses, Premier offers face to face training at 42 venues across the country and the flexibility of full-time, part-time, online or distance learning options to fit your lifestyle.
If you are looking to kick start your career in the health and fitness industry Premier offers the perfect solutions in fitness, nutrition and massage therapy.
What does Premier Training offer?
Our most popular course is our 6 week Diploma in Fitness Instructing & Personal Training QCF which qualifies you at Level 3 on the Register of Exercise Professionals (REPs).
The Diploma is regarded by many fitness professionals as the gold standard for entry into the fitness industry and has been designed to challenge, inspire and develop the personal qualities and practical skills required for successful personal training.
The course consists of two modules, which can be studied separately :
Certificate in Fitness Instructing (Level 2)
Certificate in Personal Training (Level 3)
Level 4 Qualifications
You can also gain Level 4 qualifications, the highest level of industry recognition with Premier Training International. Premier's Level 4 Diploma in Specialist Exercise (Low Back Pain) and Level 4 Diploma in Specialist Exercise (Obesity & Diabetes) are the only nationally accredited Level 4 QCF qualifications on the market.
Other Level 4 courses available through Premier Training International include Level 4 Certificate in Physical Activity and Lifestyle Strategies for Managing Low Back Pain, the Level 4 Certificate in Physical Activity and Weight Management for Obese and Diabetic Clients, and Level 4 Sports Massage Therapy.
Continuing Professional Development
We provide an extensive range of courses to maintain your professional development and expand your skills set, including Total Group Instructor Training, Master Kettlebell Training, Hatton Academy Advanced Boxing Workshop, Studio Cycle Instructor Training plus many more.
Nutrition Programmes
Plan for a career as a nutritional advisor or therapist or supplement your existing knowledge with Premier's nutrition courses.
#FindYourFit
Watch Scott Ashley's inspirational story of how he overcame life's difficulties to achieve his goals and ambitions.
What will you do to #FindYourFit?
How can I contact Premier?
Contact us either using the form below, through a local venue or go through to their website - where you can find out a lot more information:
Thank you for your enquiry to Premier Global NASM - someone will get back to you shortly.
Contact Premier Global NASM
Premier Global NASM Courses